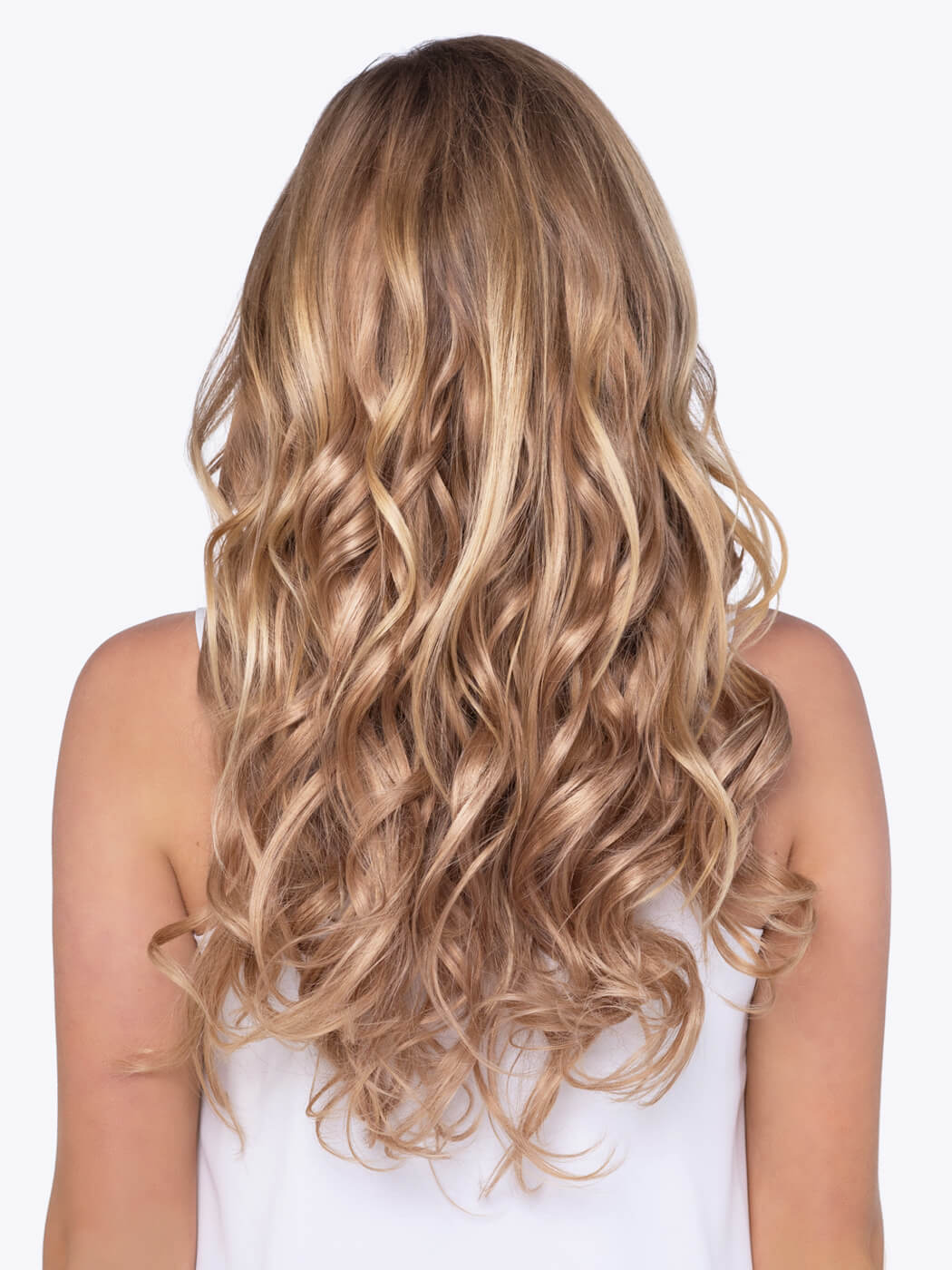 220G FULL SET | 20"
Darling | Strawberry Blonde #16
$233.00
Pay in monthly installments at
$116.50 /month interest-free
Dazzling, dreamy and delicate - combining bubbly blonde and sweet red, we bring you our most playful shade — Strawberry Blonde. These clip-in hair extensions are perfect for girls with light yellow or strawberry hues.
Product Details
Tim Carli Clip-in Hair extensions are produced with 100% Remy human hair. Remy hair is the highest quality human hair that naturally blends with your own. Remy hair can last up to 1 year or longer.
reviews & questions
No Slip Ups so Far!
The worst thing about tape ins is that they slip. Even clip ins that I have had in the past do that. So far, with my carlies, I've had none of that. They are 100% secure in my hair!
So Thankful!
I always used to buy from Amazon etc and obviously those of you who have bought extensions before will know how crappy the wuality out there is... Then I found Tim carli and I am SO thankful that I have found this brand. Great quality extensions and amazing customer service. I'll never buy anywhere else again!
Review Submitted
Your feedback matters, because it shows us where we're going right— or wrong. Thanks for helping us create an even better experience next time you pop in.
There are no questions yet.
Be the first one to ask a question!
Hang In There
Our team is looking over your question. We'll get back to you with answers in no time.